Intellectual Property: Ask Me Anything
Join us for an off-the-record Chatham House Rule conversation on all matters IP with the UofT IPO and leaders of University Ventures.
Featuring Jennifer Fraser, Kurtis Scissons, and Vikram Pandit Are you an entrepreneur or inventor? Do you want to learn more about technology transfer and how to protect and commercialize IP at U of T? Need advice on where to go for help? Join us for an Ask Me Anything event in a candid, Chatham House Rule conversation with: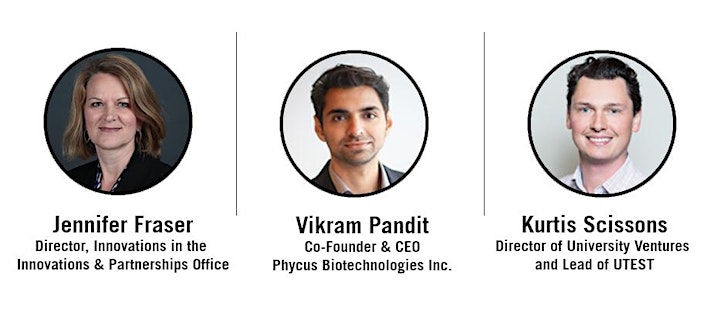 This session will be valuable to:
Founders and employees of early-stage startups leveraging or looking to leverage intellectual property in all its forms (patents, trademarks, copyright, etc.)
Students or faculty working on research with potential commercial applications
Idea stage entrepreneurs from across the tri-campus looking to educate themselves on this important topic
During this closed session, our expert panel will answer any questions you may have about working with IP rights and the IPO. Per the Chatham House Rule, this session will not be recorded, and participants are requested to refrain from sharing on social media or otherwise the specifics discussed during the event. Participants are free to use the information received during this event, but neither the identity nor the affiliation of the speaker(s), nor that of any other participant, may be revealed.
When: May 20, 2021, 12:30-2:00 p.m. EST Where: Online (registrants will receive a live stream link prior to the session start)