Hypercare founder announced as UTL's Student Founder-in-Residence for Nov-Dec
U of T Libraries student founder-in-residence (SFiR) pilot connects the U of T community with students and recent alumni equipped to address topics such as networking, finding co-founders, mentorship, pitching, public speaking, balancing ventures and school, EDI, and general business advice on a range of topics.
Three selected SFiRs each serve a two-month term during the 2022-23 academic year, providing regular virtual office hours to students on all three campuses, helping their peers develop their ideas. In addition, each SFiR would plan a minimum of one event during their tenure to address some aspect of business planning, networking, team building, work-life balance, EDI, pitching/public speaking, or similar topic to be determined.
Who can meet with the SFiR?
While the experience of the SFiRs is in entrepreneurship, they have a range of experience that will benefit the U of T community beyond starting a company.
Any student, staff or faculty can meet with them to discuss topics such as career and business planning, intellectual property, school-life balance, public speaking and performance, EDI in the workplace, and other topics as specified in their profiles below.
How can I get in touch?
To book a virtual 30-minute meeting with the SFiR, use this booking link or email sfir@library.utoronto.ca to find out more.
You can also attend SFiR events, which are linked below.
November – December 2022: Albert Tai, Hypercare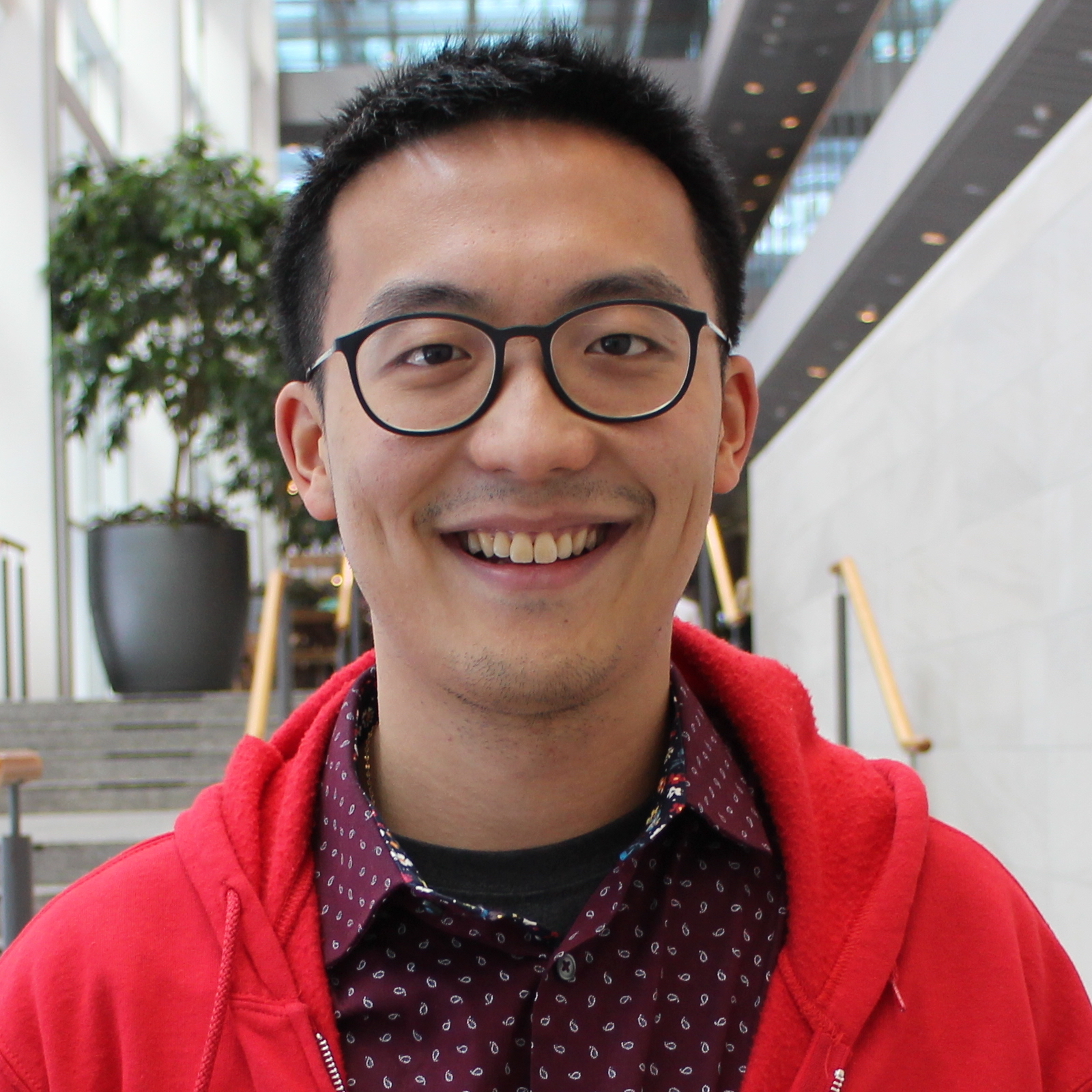 Albert Tai is the founder and CEO of Hypercare, a VC-backed healthcare technology company. He holds a Master of Information degree from the U of T Faculty of Information with a specialization in Information Systems and Design and a Bachelor's in Computer Science and Medical Science from Western. Hypercare connects the right healthcare providers at the right time to collaborate for patient care in hospital and community settings. Hypercare was born through his experience shadowing physicians and seeing frustrations around pagers and the current communication system. To date, Hypercare is launched with more than 100 healthcare organizations across North America from small community health centres to multi-site hospital systems. They are backed by leading investors such as Wavemaker360, FootHill Ventures, physician executives and providers.
Workshops and events
Please note: Events are virtual via Zoom unless otherwise noted.
Finding a Startup Founder – November 18, 2022, 12-1 p.m. ET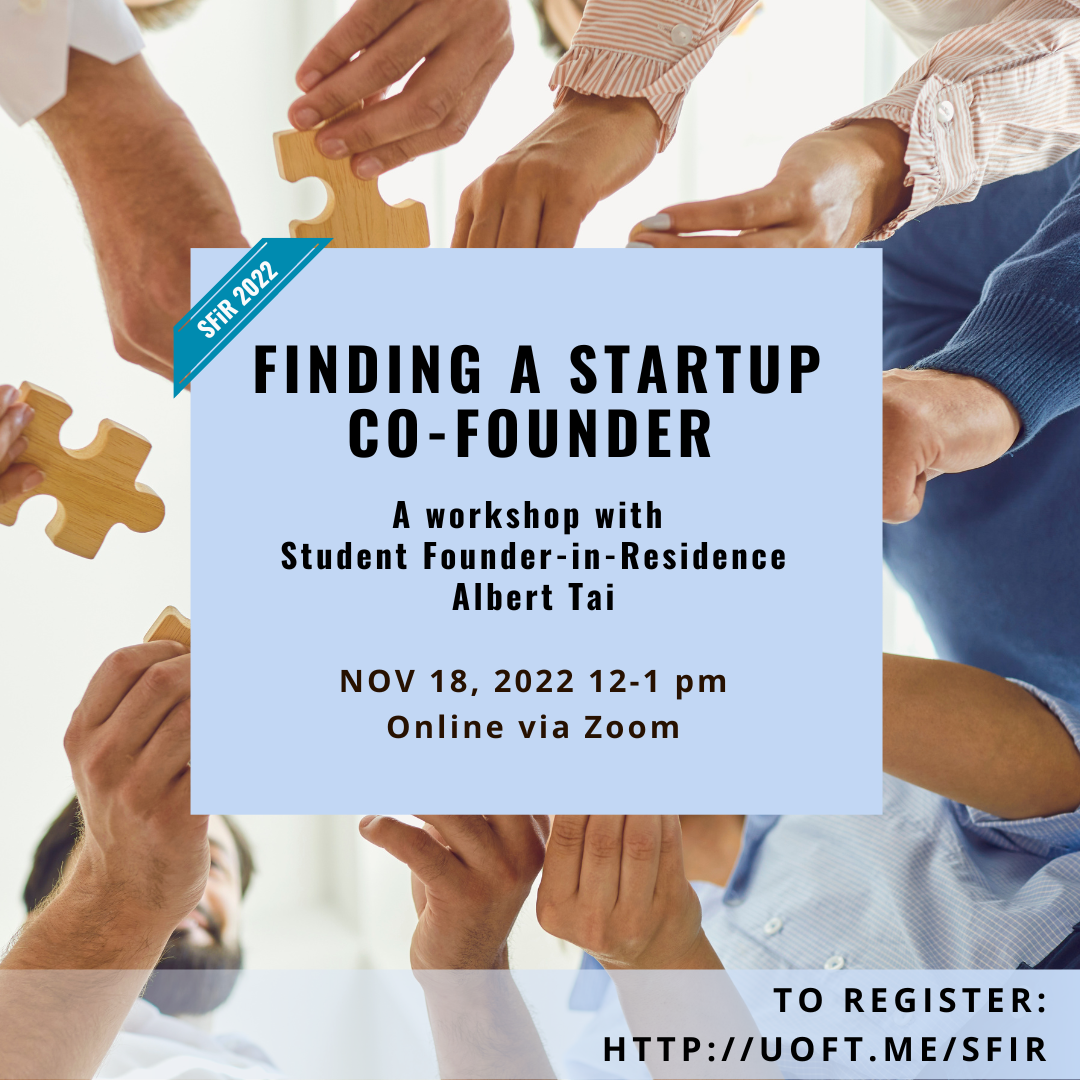 Finding a cofounder is one of the hardest parts of starting a company, and one of the keys to a startup's success. Join student founder-in-residence Albert Tai of Hypercare as he explores this topic with a fellow VC-backed founder. They'll talk about how and why it is important to find someone who complements your skill set and personality and who shares your vision and commitment. They'll discuss what's the best practice to work effectively with your co-founder to prevent a breakup. Sound impossible? Bring your questions and join us to find out.
&&&
Past Student Founders in Residence
September – October 2022: Kasey Dunn, HOPE Pet Foods
Kasey Dunn is a current PhD student in Higher Education at OISE, with a research focus on the role of post-secondary institutions in the innovation ecosystem, and entrepreneurial education for the empowerment of equity-deserving groups. A serial social entrepreneur herself, she supports change-makers from the Humber College community through programs and advising at the Longo Centre for Entrepreneurship. Kasey holds a Masters of Management, Innovation and Entrepreneurship from Queen's University. Find out more about Kasey on her LinkedIn page.
Past events
Start with Why – September 22, 2022, 12-1:30 p.m. EST
Thinking about starting a business, social enterprise, non-profit, or community-based organization? Wondering where to start? Join this session to learn why all great innovators and change makers Start with Why!
Storytelling for Pitches and Presentations – October 5, 2022
Do you need to pitch an idea, present your business to a customer, or give a compelling presentation? Join this session to learn how we can harness the power of storytelling!
About this pilot
Founders are current students or recent alumni endorsed by a U of T accelerator. The SFiRs will be announced through the 2022-23 academic year. For more information about this program, please contact UTL Entrepreneurship Librarian Carey Toane at carey.toane@utoronto.ca.