X Marks the Spot: The Treasure Map to Value Creation in Medical Devices
May 12, 2016 @ 10:30 am

-

1:00 pm
Still wondering where your market is? Thinking about the next pivot? Confused as to why your business model canvas has not reaped revenues? Then join us on May 12th to take a deep dive into realizing your projected value and whether you need to change your trajectory. Start maximizing value extraction before others start questioning who stole your returns.
Attendees will have the opportunity to apply ahead of time to meet 1-on-1 with the session presenter, Sarah Fisher, who has 13 years of medical device/pharmaceutical experience in global corporate entrepreneurial ventures. Sarah has led 4 new business launches in multiple product categories, across international markets and collaborated on several cross-functional projects including operations, regulatory, quality, clinical, R&D, and finance.
The private meetings will touch upon the following:
Who's plan is it anyway? Provide insights on your current business plan, business model canvas, and milestone targets/performance
Who matters most? Stakeholder impact reviews and risk assessments/mitigation plans
Execution excellence: Focused review on your plans for market validation, concept to commercial, and how to validate your value proposition effectively
Agenda:
10:30am | Registration Opens
11:00am | Presentation and Q&A
12:30pm | Lunch
1:30-5:00pm | One-on-one Meetings*
*Companies must have applied for a one-on-one meeting ahead of time and been approved. The application period ends on April 12th, 2016.
Speaker
Sarah Fisher | Director, Global Market External Innovation, Johnson & Johnson Medical Devices read bio»
Fees:
Presentation & Lunch
CA$ 40  | General Public
CA$ 30  | Student/Academic
CA$ 55  | At the door
Includes presentation, Q&A, and lunch. All attendees must pay this fee, regardless of one-on-one meeting status. Registration to attend the presentation, Q&A, and lunch will remain open until noon on May 11th, 2016 (or sold out).
One-on-One Meeting
FREE | Application
FREE | Accepted Companies
Companies must have applied for a one-on-one meeting ahead of time. The one-on-one application period ends on April 12th, 2016. Your application will be reviewed and you will be notified of acceptance by email. Acceptance of a one-on-one meeting is not guaranteed as all applications must be approved.
Location:
JLABS @ Toronto
101 College St.
Toronto, ON M5G 1L7
Canada
Register Today
Speaker's Biography: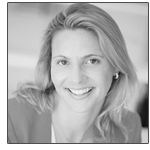 Sarah F. Fisher | Director, Global Market External Innovation, Johnson & Johnson Medical Devices
Sarah F. Fisher is a Senior Director, Global Market External Innovation, for the Johnson & Johnson Medical Devices Group. She specializes in global go-to-market and commercialization strategies for novel technology introductions with a focus on business models, strategic partnerships, and integration and execution excellence, primarily within new business units. She started her career with J&J in New York City, and has a combined 13 years of cross-functional innovation experience across medical device and pharmaceutical new business units within the Johnson & Johnson portfolio of companies. Sarah's passion for entrepreneurial ventures has led her to drive 5 different intrapreneurial ventures, and one post- acquisition commercial integration effort.
She completed her Masters of Business Administration in Entrepreneurship at Babson College in Wellesley, MA and her post graduate diploma in Global Business at the University of Oxford in Oxford, UK . She was awarded the first ever Corporate Entrepreneur accolade by Corporate Entrepreneurs, LLC in 2010.
Sarah is passionate about demonstrating connectivity to the entrepreneurial ecosystem by advising select start-ups and various public and private stakeholder groups on novel technology go to market models, commercial strategy and corporate entrepreneurship. She is focused on creating and driving innovation efforts that result in value-based access to novel and effective medical solutions across global markets.