Excited About Your Story: Tell it Like a TED Pro
February 23, 2016 @ 11:00 am

-

1:00 pm
Are you as good as you could be at conveying your messages, inspiring and connecting with your audience, and actually getting your points across? A good story has the power to touch people's deepest emotions, engender trust and loyalty and move people to mighty action, but only if you know how to tell it.
In this excellent session, you will learn how to unleash your own innate powers and become the natural-born storyteller you were born to be. You will be given excellent storytelling tools, including John Bates' "powertools" of storytelling. You will see where most people go wrong, and why so many people wrongfully believe they cannot be good storytellers.
John Bates is a world renowned expert in leadership & communication. Many of his clients call him one of the absolute best leadership communications trainers and coaches working today. Join John Bates, TED speaker, Leadership & Communications Coach, and storyteller extraordinaire. He is a master at bringing out the greatness in YOU.
Presenter:
John Bates | Chief Executive Officer, Executive Speaking Success & Business Coachingread bio»
Agenda:
11:00 AM | Registration, Lunch, and Networking
11:30 AM | Presentation
12:30 PM | Discussion and Q&A
1:00 PM | Program Close
Who Should Attend:
Life science industry executives, founders, CEOs, and marketing managers of start-ups and other private companies
Fees:
CA$ 40  | General Public
CA$ 30  | Student/Academic
CA$ 55  | At the door
Location:
TBC
Toronto, Ontario
CANADA
Partner:
This event is presented in partnership with Janssen.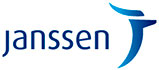 Presenter's Biography:

John Bates | Chief Executive Officer, Executive Speaking Success & Business Coaching
John fell in love with the Internet the moment it dawned on him what it would do for communication. Since then he has worked with early stage companies as a founder or early employee and has been instrumental in raising hundreds of millions of dollars in Venture Capital. He co-founded BIGWORDS.com, a dotcom darling which ended up going bust in the dotcom bomb of 2000 and he was the first employee and is a part owner of Goldstar.com. John has been asked to speak and teach all over the world at events ranging from Web Attack to the St Gallen B-School World Leaders Symposium, the Leiden Veerstichting conference for Global Leaders, TEDActive twice, and many TEDx's. Most recently he taught groups of entrepreneurs and business owners in Bratislava, Slovakia via the University of Ekonomics, American Chamber of Commerce and the American Embassy. These days John loves bringing the ideas of others to life.
About Executive Speaking Success:
Based in Los Angeles, California, Executive Speaking Success (ESS) is a global leader in communication and leadership training. The firm's techniques are grounded in evolutionary biology and human neurophysiology, revealing both what works in communication as well as why it works.
The company's training style is dedicated to bringing out greatness in people and companies so they can make a real difference in the world. ESS delivers its programs all over the world working with C level executives, business development and sales teams, keynote speakers, TED and TEDx speakers, as well as anyone who is committed to being successful in their leadership and communications.
Founded in 2012, the company is led by John K. Bates, an internationally regarded leadership communications trainer and keynote speaker, as well as a savvy entrepreneur. Bates has been actively coaching since 2005, working with CEOs and the executive teams of Johnson & Johnson Innovation Labs, the VW Electronics Lab, Janssen Labs, DudaMobile, Motorola, Goldstar, Oculus International, LAZ Parking, BigFra.me, Stone Brewing Co., and many others on their leadership, presentation, media and business skills. Prior to his training career, he has been involved in helping to found and start up Goldstar, BigWords.com (which raised over $80 million) and VirtualVegas the first online "destination site". He has raised hundreds of millions of dollars in venture capital funds, successfully opened resistant markets for new products and has run the customer service department for a multi-million dollar company. Bates is also a contributing author to the book World Class Speaking in Action: 50 Certified World Class Speaking Coaches Show You How to Present, Persuade, and Profit which became a multiple Amazon best seller.
ESS programs entail a combination of large and small group training and one-on-one training both online and in person. Programs can be customized based on needs and budget.